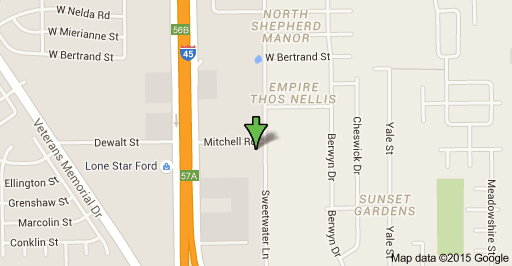 WOODLAND LODGE 1157
8337 Sweetwater
Houston, Texas
77037
(281) 931-1157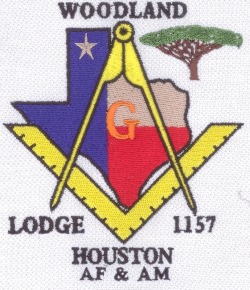 Please join us for Aldine Lodge 1412's monthly stated meeting and the official visit of DDGM T. Clayton Grubbs of Masonic District 30C of the Most Worshipful Grand Lodge of Texas on Tuesday, 14 March 2017. This meeting is open to all Master Masons. The meeting begins at 7:30pm.
Preceding the meeting, the lodge will be serving dinner @ 6:30pm. We look forward to your fellowship. WELCOME BROTHERS AND VISITORS. Woodland Lodge 1157 was incorporated into the Grand Lodge of Texas on December 6, 1921. The original Lodge Building was in the Woodland Heights on the corner of Byrne and Morrison. The building is still there with two of the great lights in Masonry prominently displayed on the fascade. The Lodge moved to its present location on 8337 Sweetwater in 1980 when the area was mostly ranches and farms. In 1994 Mount Houston Lodge 1359 merged with Woodland Lodge. And in 2012 Cade Rothwell Lodge merged with Woodland. We currently have around 380 members! Our Lodge Meetings are held the third Thursday of every month. Dinner starts at 6:30pm and Lodge at 7:30pm. We practice our work every Tuesday starting at 6:00pm.The Lodge is located at 8337 Sweetwater, Houston Texas,77037. Just south of the Gulf Bank Exit of I -45.
TRESTLE BOARD HIGHLIGHTS:Woodland Lodge #1157 - Stated Meetings will be held on Third Thursday of each month. Dinner will be served starting at 6.30pm with the Stated Meeting following at 7.30pm. Come out and support our Lodge.https://groups.yahoo.com/neo/groups/Woodland1157/infoThe Woodland Lodge #1157 Yahoo Group is open for membership. Please send your request to join this Yahoo Group site to:sezron@gmail.com
or direct to the Yahoo Group at:Woodland1157@yahoogroups.comThe Lino Licudan School of Instruction class is held every Tuesday night. A light snack will be served starting at 5.50pm with instructions starting at 6.30.pm.SEND YOUR PHOTOS AND ANY INFORMATION OR EVENTS TO:sezron@gmail.com
---
Original Lodge Building Byrne and Morrison in The Woodland Heights, Houston, TX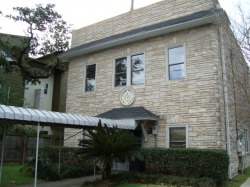 The Original Lodge Building, as it still looks today in 2011, served as Woodland Lodge from 1922 to 1980. There was a house to the left that served as the caretakers residence (which Brother Bill Ash lived in as a teenager), and the brothers owned a total of four acres. The neighborhood in the late 1970's had become run down economically and parking was limited to one block on Morrison, on only one side of the street.
See the link for "Building Woodland Lodge / 193 Byrne Street" for further details.




---